Mutual Fund Winners May Look like Losers
Mutual Fund Winners May Look Like Losers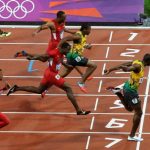 An article in the online version of Forbes looks at the predictability of mutual funds, and reports, ". . . a fund's path to the winner's circle is almost never a straight line."
In other words, while most of us, or perhaps all of us, study carefully to find funds that we think we be good ones, that doesn't necessarily yield good results every year ahead. Here's a bit more detail from the article,
"Research I conducted with my colleague Jessica Alvarez at Virtus Investment Partners suggests that a fund's path to the winner's circle is almost never a straight line. In other words, in our quest to make "better" investments, we should accept that even those which are winners in the long run will all endure bouts of underperformance, sometimes for uncomfortably long periods of time. Responding effectively to those inevitable ebbs and flows is a behavioral challenge that sits at the center of being smart with your money."
Be sure to read to the end of the article to get the author (and researcher's) four takeaways. Not only will they inform, but they should also help you feel less stressed when your winning fund goes into a slump.
Emerging-Market Bonds & Bond Funds for Income
Since the financial crisis of 2008, the hunt has been on for investments that provide a decent yield. Bond funds, and balanced funds with a strong showing of bonds used to provide such yields, but with interest rates dead in the water (and even under water in some countries), they do not fit the bill any longer.
But, here is a suggestion from a MarketWatch article, about looking for income in mutual funds based on or including emerging-market bonds (this is not a recommendation, and if you do go this route, exercise lots of due diligence.),
"With bond and stock yields still hovering not far from zero percent due to extravagant valuations and the extravagant central bank monetary policies that enable them, few attractive income sources exist. One that was floated recently in research by RBC Asset Management is emerging market debt.
"It's easy to see why that niche of the bond market would capture the firm's attention. In the first nine months of this year, the average mutual fund that invests in emerging market bonds denominated in U.S. dollars or other hard currencies rose 13.5%, according to investment researcher Morningstar, and local-currency bond funds did even better, with an average gain of 15.8%."
An interesting idea, but as I say, you do need to be careful with this sector.
Which Type of Mutual Fund?
Once you've decided to invest in mutual funds, you then find yourself in the difficult position of deciding which type of mutual fund you need. And, of course, after that it's a tough decision on which fund within the type of funds you've selected.
There's a very good article at WallStreetMojo that should help you decide which type of fund will work best for you. It pulls you through the question of passive versus active funds, and then goes on to outline the different types of funds, and the pros and cons of each. The author points out,
"Various types of MF's are available to cater the need of investors with different financial goals and age groups. They have different investment objectives and risk profiles."
While the author could have used some editing help, you'll find this to be an excellent article, well developed and lots of graphic help. For a bit more information, you might also read my article, Types of Mutual Funds: Strategic Choices.